What is this?
Cheap Genuine License key, MS Office 365 E3 Business 1 Year License Key
Limit: 1 Year usage, 5 users, 25 devices (per 5user key)
Delivery: Via Email, fast delivery within 24h
How to use it?
You can use this key to activate on Microsoft's website https://signup.microsoft.com/productkeystart by creating new account or using existing account. Now you have option to accumulate license keys and extend the license to up to 3 years so you don't need to buy keys so often, contact me to know how. And price may increase by time.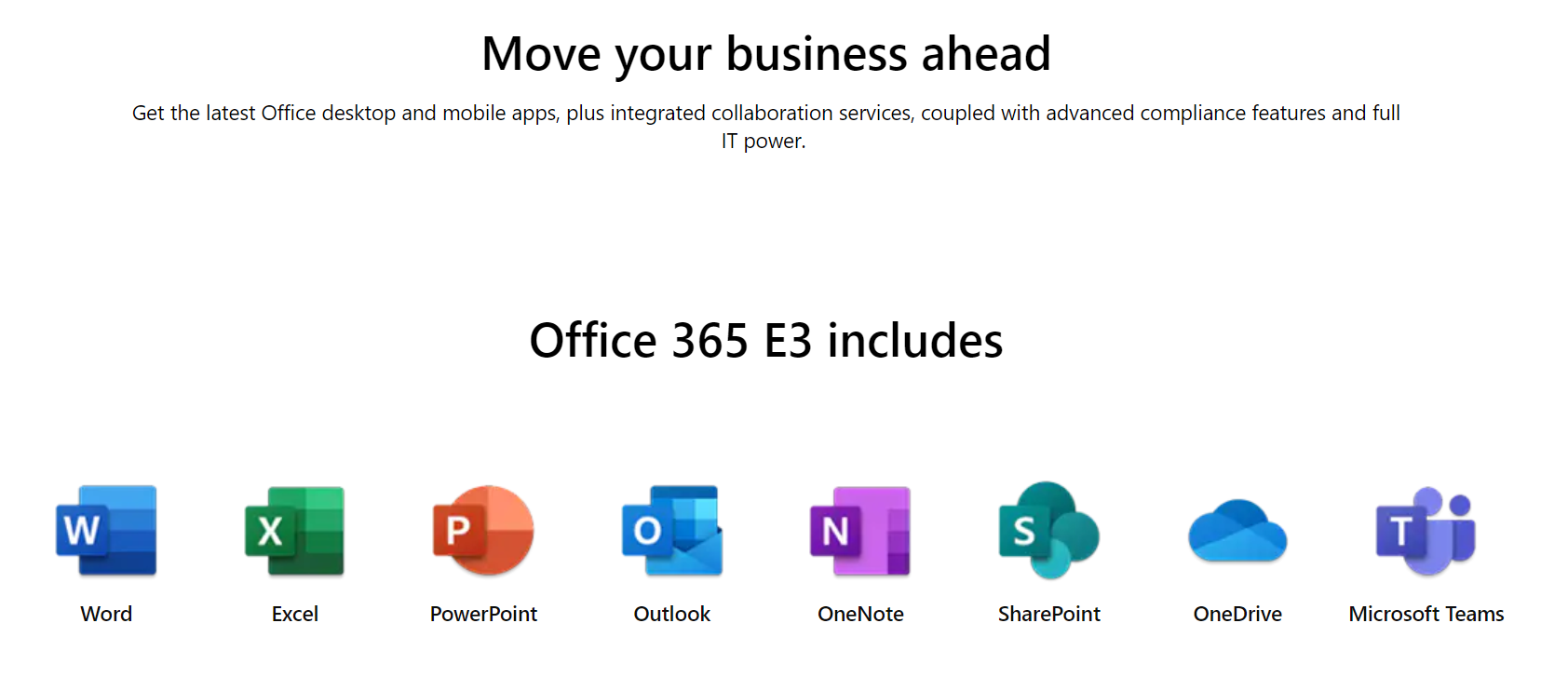 Features included

24/7 phone support for all IT issues directly from MS support team. For less urgent issues, you can make service requests directly through the admin portal.
Office 365 customer success service
Microsoft FastTrack for 
Office 365
Microsoft FastTrack for Office 365 is our customer success service designed to help you move to Office 365 smoothly and with confidence, and realize business value faster.
Discover what's possible, plan for successful rollouts, and enable new users and capabilities at your own pace. Access best practices, tools, resources, and experts committed to make your experience with Office 365 a success.
FastTrack resources and services are included with Office 365 E3 for customers with at least 150 seats. 
Read more about E3: https://products.office.com/en-us/business/office-365-enterprise-e3-business-software
All MS Office keys / accounts for fast delivery and download 
The key/account will be send to your  email in 24-48 business hours
| | |
| --- | --- |
| Platform | PC / Mac / Android / IOS (depend on the version) |
| Medium | Digital Download / Product License |
| Additional Products | Microsoft Windows License |
| Genre | Office License |
| Developer | Microsoft |
| Language | Multilanguage |
| Delivery Time | Within 24 hours |
Frequently Asked Questions (FAQ):
What Do I get with my purchase?
We provide you a genuine Microsoft Product Key including a detailed download description, which enables you to activate and download Windows Operating System directly from Microsoft's website. Our license keys are 100% genuine and always checked for authenticity.
How Do I receive my product?
Your product will delivered digitally via email immediately and automatically after payment by our shopping system.
Can I extend my current tenant with my existing account?
Yes, you can. My customers confirmed they did it without any problems.
What to do if it expires after one year? Where can I buy? What price?
Come back to me with the reference of your original order, you'll get it with the same price.
What If I need help?
We provide activation and installation support free with all purchases. Just contact us and we will assist you as soon as possible.
Why is the product so affordable on your website?
We can offer our customers such affordable prices, because we purchase large amounts of licenses in bulk.
Note: NO CD OR DVD delivery to POST

Microsoft Policy States:"Large brand-name computer manufacturers, such as Dell and Compaq, often include OEM software on non-holographic "recovery" or "reinstallation" discs that show the manufacturer's brand name. These software packages are typically marked with a phrase that states, for instance, "For Distribution with a new Dell PC only." Recovery or reinstallation software is licensed only for distribution with new computers and can be redistributed only with the computer for which it was initially distributed. Distributing such software with individual PC hardware components (e.g. hard drive; RAM) does not comply with Microsoft's OEM distribution requirements." – Therefore, this sale includes the original computer from which the COA was taken off.OEM Software:Microsoft's Distribution Agreement for System Builders states that the system builder software packs are not intended for distribution to end users unless the end users are acting as system builders by assembling their own PCs. A "system builder" is anyone who assembles, reassembles or installs software on a new or used computer system.This product does not infringe on any copyright, Trademark, or any other rights, or any of eBay's listing policies or spam policies.
5 Users, 1 User, 25 Users, 100 Users